Project Description
The new Life Sciences Building for the University of Hawaii at Manoa was completed at the end of summer 2020. This 70,000 square foot state of the art facility houses teaching and research laboratories created to bring together many of their accomplished researchers, undergraduate, and graduate students.
We partnered with the University of Hawaii Community Design Center, and Layton Construction to outfit the furnishings based on the need to create an engaged, vibrant atmosphere to house the leaders of tomorrow.
Here's a short video that showcases the completed project.
Click here to get a quote on your project
Our Solution
A welcoming entrance awaits with Steelcase Campfire lounge seating and Big Lamps. Convenient access to power with Thread Power Hubs, and comfortable Buoy seats for casual gatherings.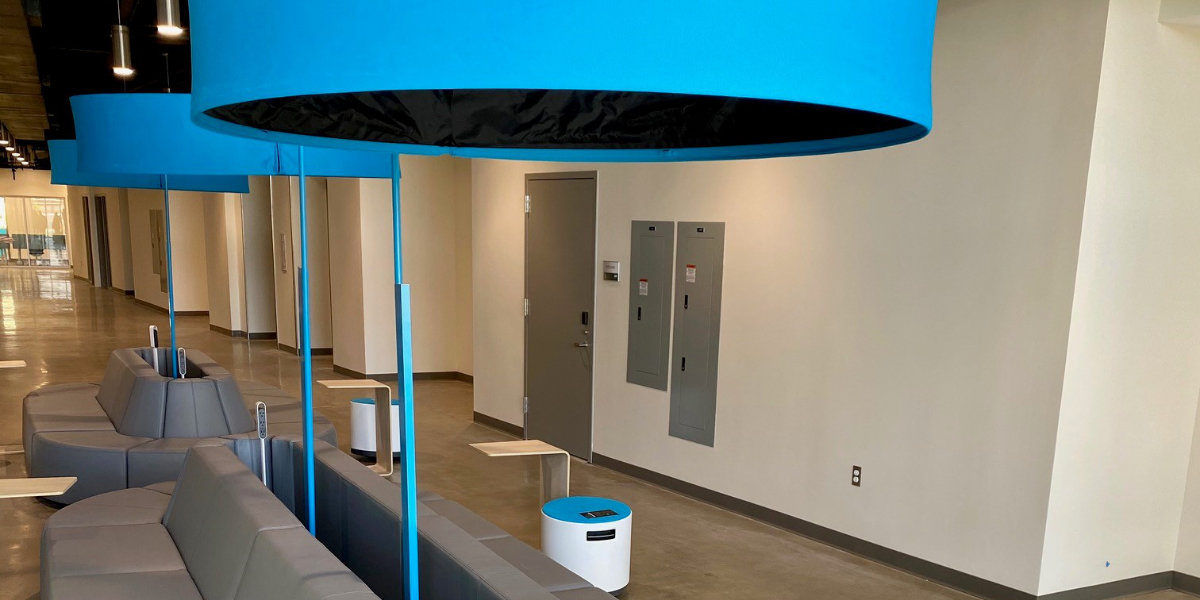 Rooms are outfitted with mobile tables and desks from the Steelcase Flex system. Create team meetings on the fly, or slide your desk to the side for privacy when needed. The screens attach magnetically and function as privacy screens or modesty panels. Big wheels make the tables easy to move and reposition wherever and whenever called for.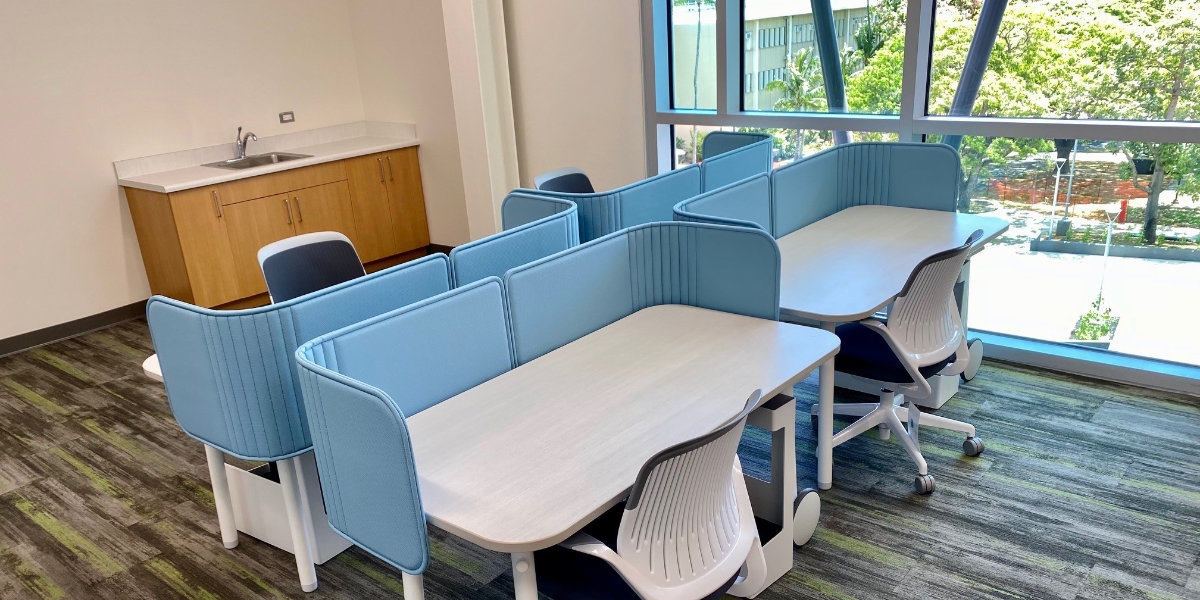 Standing height tables, whiteboards, and stools make this area great for team meetings or presentations. The lounge furniture provides space to relax or have smaller group huddles with tables you can write on and wipe off with dry erase markers.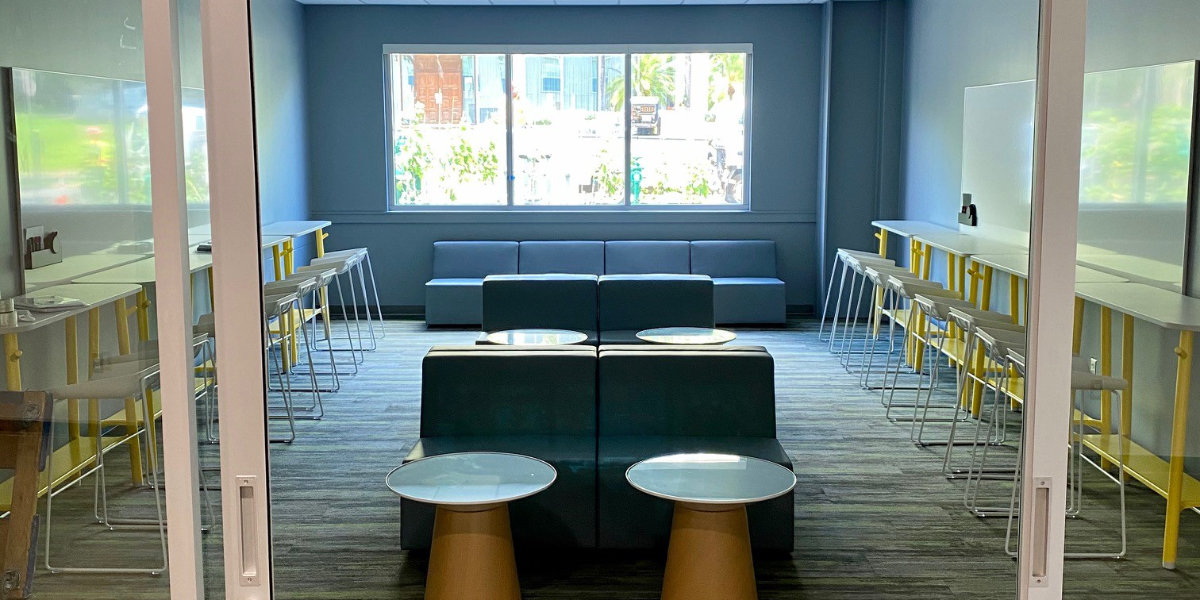 Labs outfitted with Steelcase Shortcut stools, height adjustable and comfortable for all. We have various fun colors around the building, and these make it easy to use in lecture or lab settings.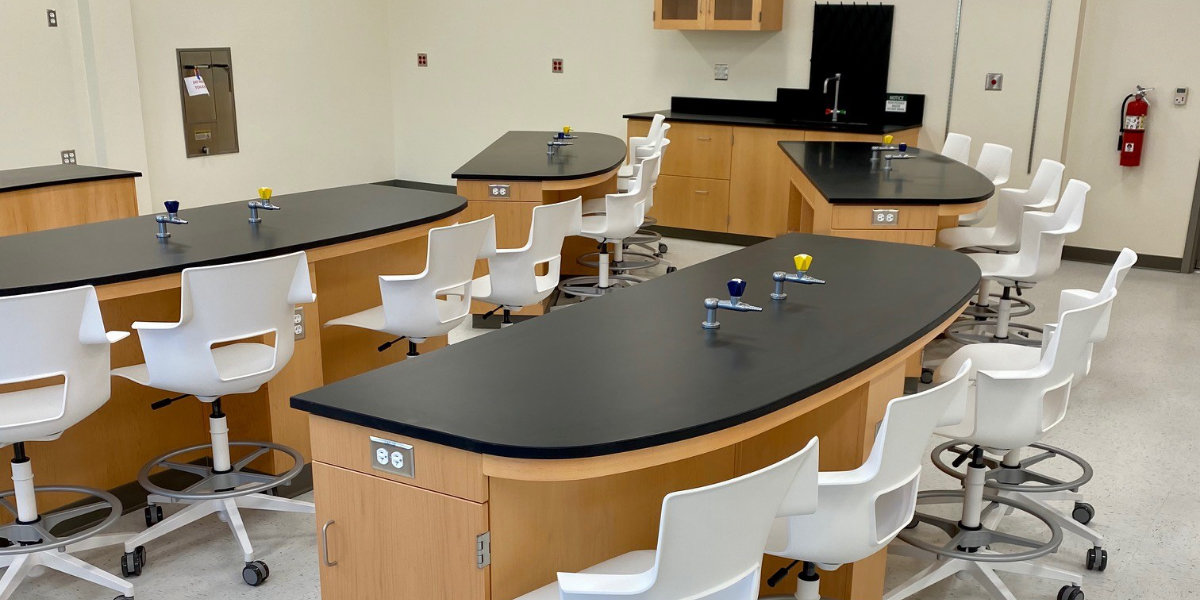 Steelcase Verb flip top tables are perfect for these spaces so they can be grouped together for meetings, or quickly and easily flipped and pushed over to the side if the room needs to be opened up for other activities or to reduce density in the space.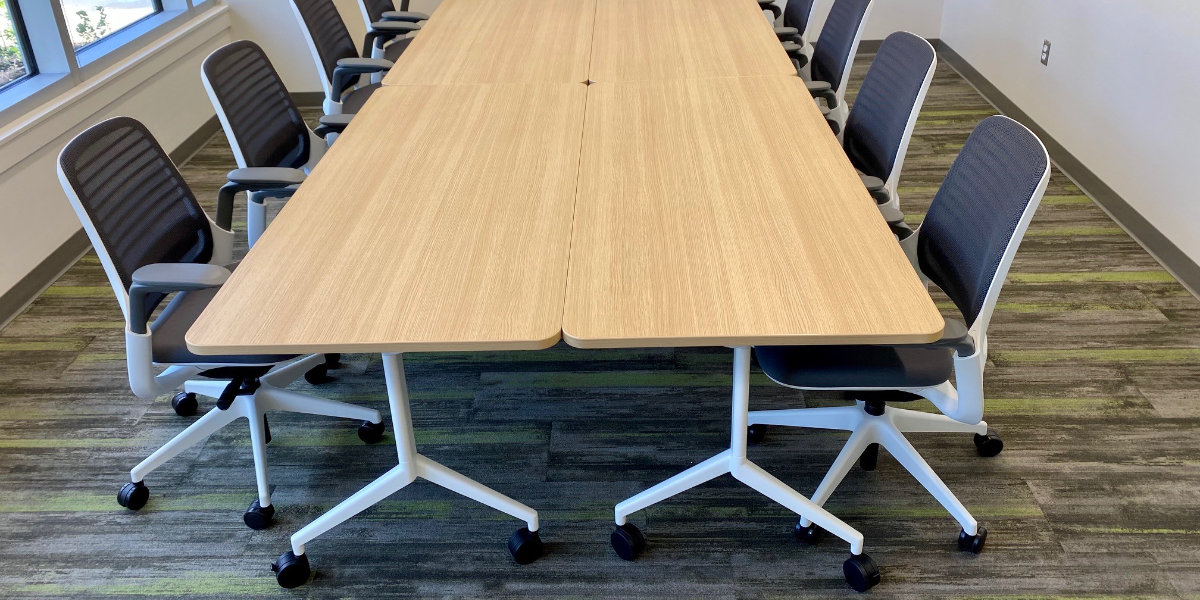 Work With Us
If you have a project that you would like to get input on, contact us and we are happy to answer your questions. Simply click the link below to get started.
Click here to contact us